Hi, you! I'm so happy to have you here <3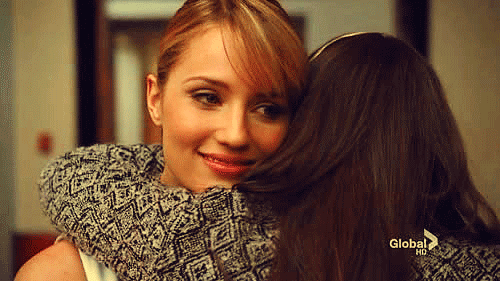 Tell us about what you are working on.  What is the basic concept?  What was your inspiration for your characters?  Someone you know?  Someone you wish you knew?  When is it expected?
My current work in progress, Indulgence, will be my introduction into the world of erotica.  It's a story about a woman in her early thirties who has basically given up on men.  She's invited to a sex party hosted by a famous author and spends her evening learning about the carnal side of her nature as she gets to know an employee of the author who introduces her to the world of Indulgence.
Did you say erotica? 
The inspiration for the story came to me in the most intimate of settings.  I'll be honest, I was sorta having hot sex with my husband when the idea hit me.  After we finished, I forewent my usual need to cuddle and spent time jotting down the idea in my journal.  Of course the mister thinks he's a badass because his sexual prowess was my inspiration.
As for the characters, I tend to use traits from people I know, but never one person inspires my characters.  They develop with the storyline.  For example, Addison, my protagonist, is a strong, successful woman who was jilted weeks before her wedding.  I can't say there is someone in which I derived her character from, but I can say I know someone who faced a similar situation at one point in time.
The expected release date for Indulgence is December 2, 2014.  Talk about Smexy Christmas!
Indeed…
Who was most influential in your writing career?
This is probably the hardest question for me to answer.  I'm a reader.  I have been a reader since I was a young girl.  You name it, I've probably read it.  From the classics to current releases.  Harry Potter ranks as my favorite series of all time.  JK Rowling is my idol.  I also loved the Twilight Saga, and got my start in writing through writing Twilight Fan Fiction.  Then there is Richelle Mead who is absolutely amazing.
I think it's safe to say that every author I've ever read has touched my writing career in some way, shape, or form.  From the worst book I've read to the greatest, they have all taught me a valuable lesson – Just be myself.
If you could have a night out with one of your characters, which one would you choose and why?
This one will surprise everyone, but I would go out with Jared from The Truth in Lies Saga.  I absolutely adore Drew.  He's my leading man, but he can be a little heavy in the emotional department.  Jared is funny and easy going.  I think he would be a riot to hang with.
What is your favorite line from your WIP? (or book you've just put out)
From Indulgence:
I nearly swallowed my own tongue.  My gaydar must be off.  I hadn't taken David to be gay.
A languid grin teased the corner of his mouth, almost as if he knew what I was thinking.  "I'm not gay, but once inside there, your sexual preference doesn't matter.  It's all about letting yourself explore the realms of your body and sexuality.  So, before you ask, yes, I've been with men before, but I do prefer woman."
What is the strangest or most embarrassing thing you have ever typed into your Google search bar?
Just one?! For this book, there's been at least a dozen from rules for a sex party to a devil's threesome, and finally, describe the sensation of double penetration.  I'm not joking when I say this book has some major kinky fuckery in it, and if the FBI ever were to browse through my history, they'd probably think I was some online pervert.  Oh, wait….HEHE!
When you write, what are the 'must do' 'must have' and weird tics you find yourself doing time and time again.
When I write, I must have my iPod.  Music sets my mood.  I must also have my journal with all my notes and a constant connection to my writing team.
I'm a chronological writer, so I can't write a book out of order.  Because I see the book in my head like a movie, I often times create an outline of how I see the story.  Now, that doesn't mean I follow said outline, but it's there to bring me back into focus when needed.  I also have a habit of creating a full character outline.  Those I follow to the letter.  It gives me full character details from looks to their back stories.  It's great to have something to fall back on when needed.
Do you flip back and forth between social media and your manuscript too much, like I do?
ALL THE EFFING TIME!!! I've threatened myself many times that I'm going to delete my Facebook and Twitter apps off my computer and phone just so I can get work done.  I'm obsessed with chatting with my readers, friends, and family.
How many times a day do you say the following?
What I wrote was just awesome. Once a day
Wait, it actually sucks. Just after I thought it was awesome
Why am I doing this? During the moment I discover what I wrote really sucked
I should quit. As I'm beating myself over how bad I suck
…No, wait. That paragraph was amazing.  When my editor sneaks into my manuscript and sends me a message telling me it was amazing and to quit beating myself up
I should have someone else read it just to be sure. Every line of every page until the manuscript is complete and then even after that
 Yup.
Lastly, we all have things we do outside of writing. What is one thing that you do as a pastime or passion that no one is privy to?
I masturbate.  HAHA!  No seriously, I read.  It's my happy place outside my family and friends.
 …I
Please respond only using song titles:
"Oh, you wrote a book? Huh. I should write a book. That sounds easy enough."
Call Me When You're Sober
Which may or may not be followed by 
"I always wanted to write a memoir. Want to write it? You should write it. I'm interesting and hilarious."
Desperation
"Oh, I've never actually read one of your books.  I only read real literature."
I Don't Even Know Your Name
"I read a book like yours one time. Have you read this book that's exactly like yours? It's really good."
Get Me Away From You
Thank you so much for stopping by! I can't wait to read your … porn? No? Erotica? IDK man. I wanna read it. 
Find Jeanne on Facebook and tell her you want to see her Google history.
Related Posts