Thanks for agreeing to do an interview with me!
Tell us about what you are working on.  What is the basic concept?  
Right now I'm working on the final installment of The Divine Trilogy: Surreal. The basic premise for the trilogy is an account of a young submissive who's second Dom turned out to be a fake—an abuser—and her subsequent recovery and re-entry into the lifestyle with the help of a new Dom, Jayden Masterson. To Serve is Divine had these two meeting and taking their first steps into a D/s relationship, A Divine Life continues the development of their Master and sub dynamics but added in the challenges of what happens when romance became a factor as well. Surreal will be the summation of how Catherine and Jayden learn to take the two halves of their lives and reach a comfortable balance to make it work. What better way to do that, than throw a handful of 'real life' situations at them, forcing them to power through even when they can't get to the playroom to escape?
What was your inspiration for your characters?  Someone you know?  Someone you wish you knew? 
The inspiration for the characters, at their roots, came from myself and Mr. Hargrave. Both Catherine and Jayden carry a lot of us in them, making it easier for me to get inside their heads and really connect with the pair.
When is it expected?
I'm in the final stages of writing Surreal, and am hoping to have it off to my editor before too much longer. From that point, it'll be about four-six weeks until I release it!
Who was most influential in your writing career?
Oh, boy! I've been an avid reader all of my life. I've always been an introvert, finding my friends and adventures between the pages of a book. I guess you could say I've been influenced by the likes of Tolkien, Rice, King, Austen … the list goes on. 
Present day, however, I have to give credit to a few Indie authors who I'm fortunate enough to also call friends. These women have been by side, cheering me on and letting me know when my storylines fall flat or need some tweaking. They've helped me make my stories the best they could be, and then gone the further step of supporting me on the scary side of publishing: marketing. 
J.C. Clarke, Elena M. Reyes, M.B. Feeney, L.J. Harris, Lorenz Font, and Elizabeth M. Lawrence are amazing. If you're looking for new reading material, I highly recommend any of them!
If you could have a night out with one of your characters, which one would you choose and why?
This is probably going to surprise most readers, but my first choice wouldn't be Jayden Masterson, my sexy alpha Dom, but Woody O'Chancey, Catherine's father. Just as I've imparted a lot of myself into Catherine and Mr. Hargrave into Jayden, Catherine's da was written with memories of my father in mind. I lost my dad in 1987, when I was twelve, and to get even one more night with someone like him, would be amazing.
What is your favorite line from your WIP? (or book you've just put out)
I can't pick just a single line! Especially when the manuscript is already over 100k words.
I am partial to this scene, though:
"Where are you taking me?" On her right a gate showed a flight to Tokyo, while the gate next to it was for London. To her left, there were gates for assorted destinations in Germany and Mexico. Most of them were American Airlines gates, so that didn't help her make any deductions.
He looked down at her with a grin then answered in cryptic fashion: "I have an old friend I want you to meet. What do you want to drink?"
"Quad venti white mocha with soy, no whip. Where are we going?" 
"I think you're frequenting this chain too often if you can spout off that tongue twister but can't even keep your eyes open."
"Jayden."
"That's my name, Erin."
He was being a stubborn ass; she loved it and her pulse picked up with their banter. "Arg–" His mouth crashed into hers, catching her by surprise and melting her so that she whimpered under the onslaught while getting lost in his taste.
The barista cleared his throat. They were up next.
With a chuckle Jayden pulled away, leaving her mouth moving against empty air. He placed the order for their drinks and two muffins, then took her to the corner where they nestled down in one of the community couches.  
© 2014 R.E. Hargrave, Surreal
What is the strangest or most embarrassing thing you have ever typed into your Google search bar?
I do research for BDSM novels, so needless to say, the search queries have been interesting at times, and not at all PG rated!
When you write, what are the 'must do' 'must have' and weird tics you find yourself doing time and time again.
BIG glass of ice water (the crushed ice is the important part because I'm a cruncher), all of my Enigma albums cued up and ready to play on repeat until I turn them off, and when possible, quiet. As a mother of three, the last doesn't happen nearly as often as I'd like, but what can I do, my kids and family come before writing.
Do you flip back and forth between social media and your manuscript too much, like I do?
*looks away with shifty eyes* Can I plead the fifth on this one?
How many times a day do you say the following?
What I wrote was just awesome. Wait, it actually sucks. Why am I doing this? I should quit. …No, wait. That paragraph was amazing. I should have someone else read it just to be sure.
*belly laughs* Every time I'm in writing mode, some variation of that conversation happens for sure. The one phrase I've never used, though: "I should quit." That's not an option to a writer; the voices would drive us insane if we tried to ignore them!
Lastly, we all have things we do outside of writing. What is one thing that you do as a pastime or passion that no one is privy to? 
There's not anything about me that NO one knows. Next to all things literature, I enjoy crafting: sewing, quilting, needlepoint, and here of late I've started playing with beads. Of course, my family likes it when I take my creative moods into the kitchen to see what I can whip up that's fun and different. 
Please respond only using movie titles: 
"Oh, you wrote a book? Huh. I should write a book. That sounds easy enough." 
(So did sailing the) Titanic
Which may or may not be followed by
"I always wanted to write a memoir. Want to write it? You should write it. I'm interesting and hilarious."
Funny Girl
"Oh, I've never actually read one of your books.  I only read real literature."
 Shrek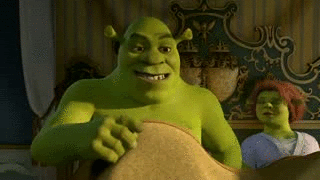 "I read a book like yours one time. Have you read this book that's exactly like yours? It's really good."
So I Married an Axe Murderer
All Titles Press Kit
Information on R.E. Hargrave and ALL of her currently available titles can be found on this document, please use any information which pertains to your post. If you can't extract the graphics from this doc or would like additional teaser graphics, please let me know at rehargrave@gmail.com and I'll get them to you!
If you'd like to include a GIVEAWAY on your post, I am willing to do an e-book for winner's choice of my titles listed on Amazon: http://amzn.to/1lLuvGW 
Author Bio:
R.E. Hargrave lives on the outskirts of Dallas, TX where she prides herself on being a domestic engineer. Married to her high school sweetheart, together they are raising three children from elementary age to college age. She is an avid reader, a sometimes quilter and now, a writer. Other hobbies include gardening and a love of a music.
A native 'mutt,' Hargrave has lived in New Hampshire, Pennsylvania, South Carolina, Alabama, Texas, and California. She is fond of setting her stories on location in South Carolina and Texas, but it's anybody's guess as to what the genre will be!
Her works include:
Sugar & Spice, a novella
Haunted Raine, a novella
Unchained Melody, a novella
To Serve is Divine, Book One of The Divine Trilogy
A Divine Life, Book Two of The Divine Trilogy
Surreal, Book Three of The Divine Trilogy (not yet published, expected to release in 2014)
Related Posts